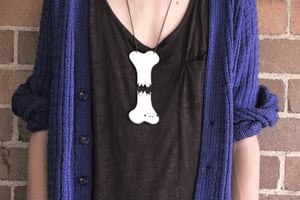 $

60.00
The Henry Necklace is a hand-painted necklace, in a numbered edition of 20. Each necklace is laser-cut in white acrylic and wood, prior to painting, and then assembled by hand.
All Henrys are numbered on the reverse, and come packaged on a numbered board.
The chain is approximately 65cm long.